Posted on
By Luana Zablan of Lehua Jewelers, PC: Luana Zablan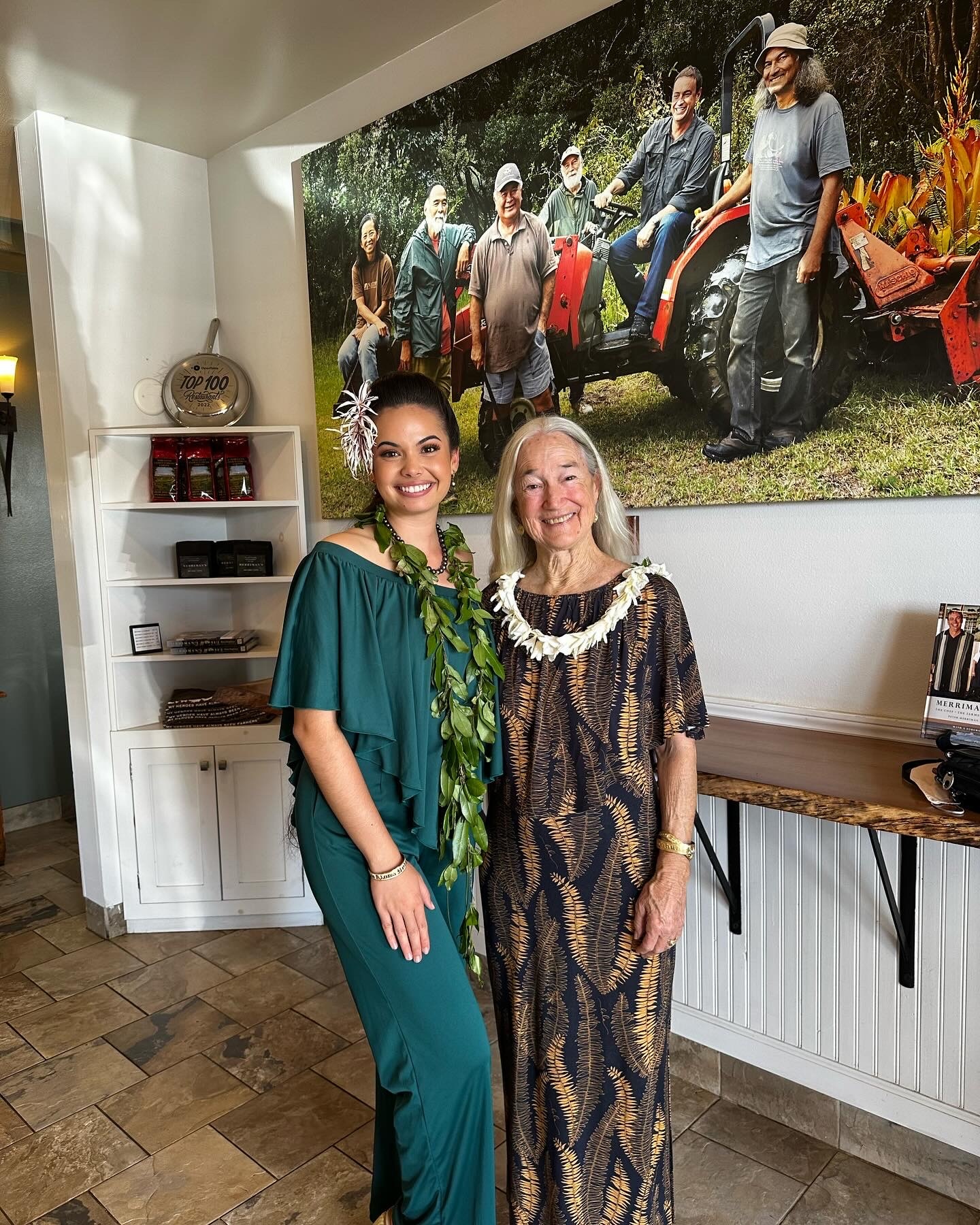 Miss Aloha Hula 2023, Agnes Thornas-Brown visits Lehua Jewelers with her Kumu Hula; Tracie Lopes. Offering hula, oli to the staff at Lehua Jewelers.
Oli: Waipio Pākaʻalana

Mele: Ke Aloha

_____________________________________________________________________

 
Lehua Jewelers Ohana welcomes Miss Aloha Hula 2023 Agnes Renee Leihiwahiwaikapolionāmakua Thronas Brown and Kumu Hula Tracie Lopes at our store in Waimea, Big Island. Receiving her 14K Yellow Gold 15mm Miss Aloha Hula Bracelet exclusively customized just for her.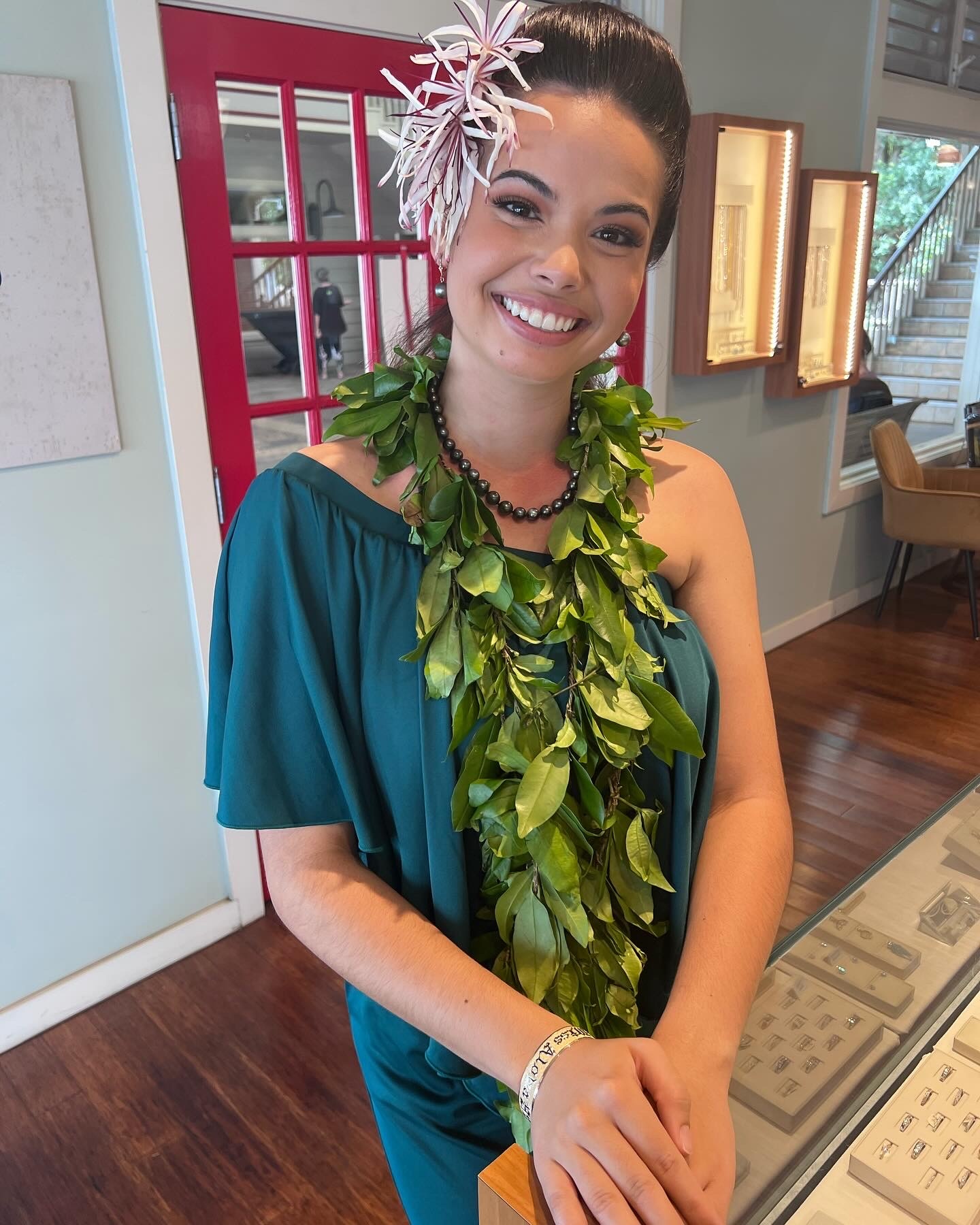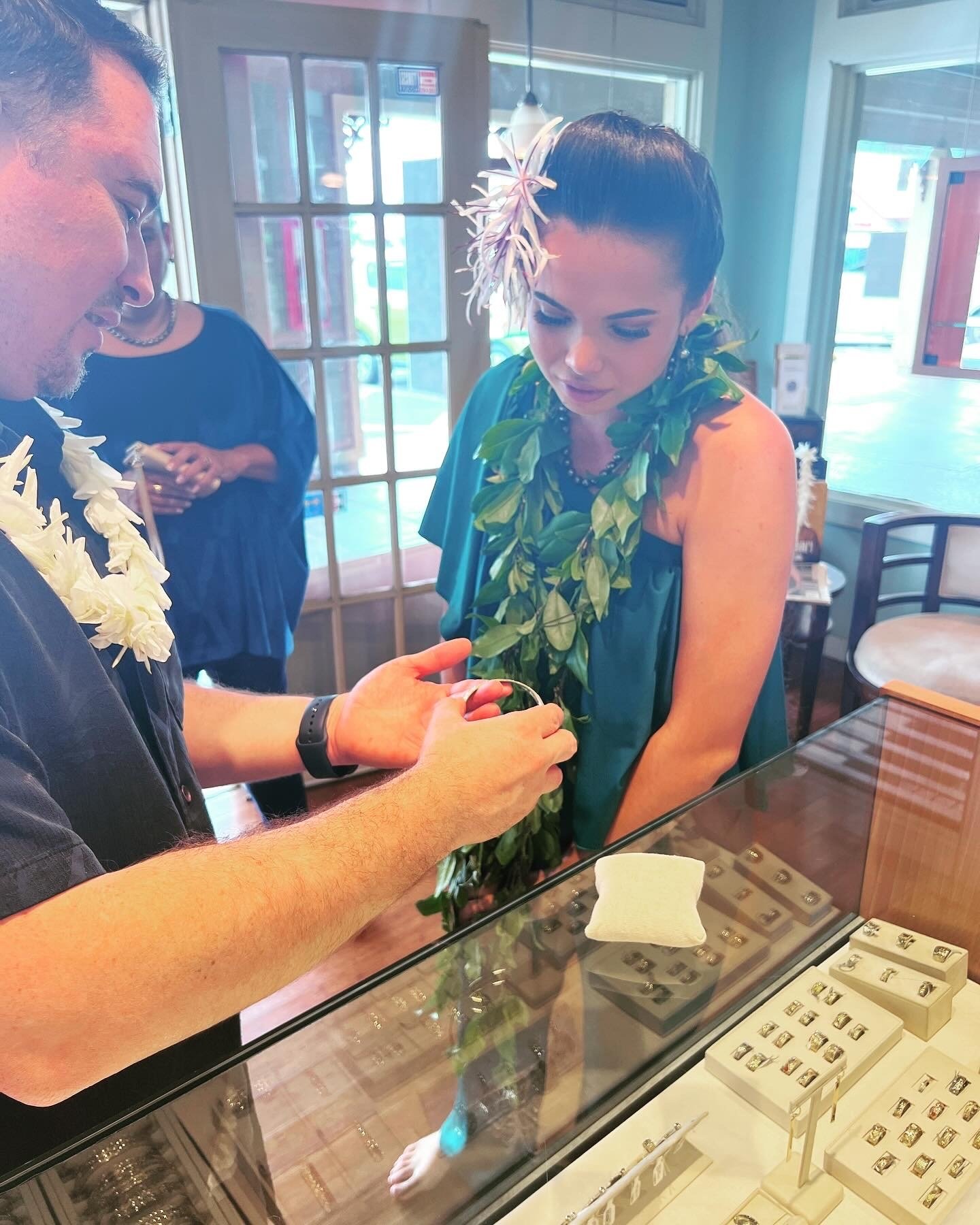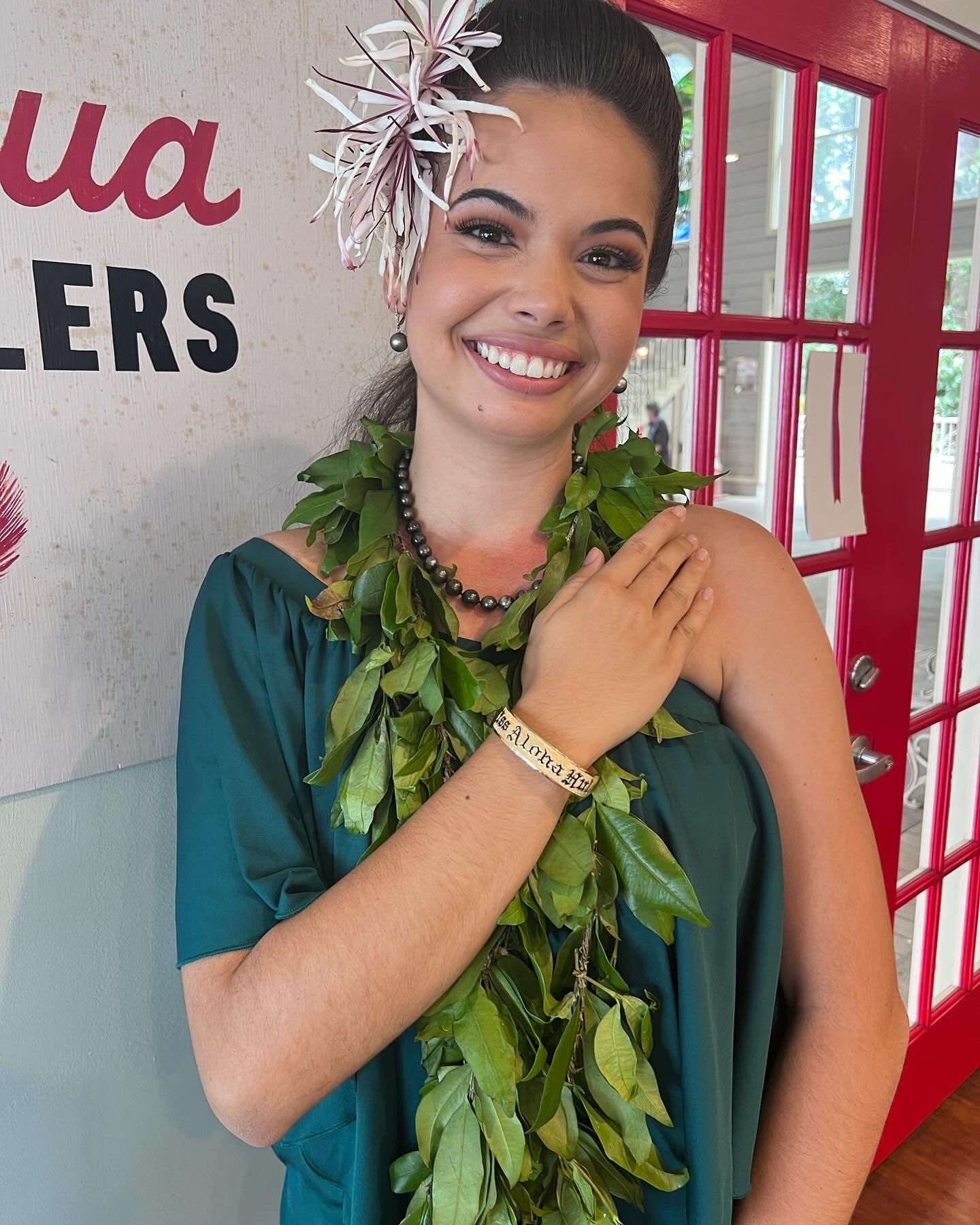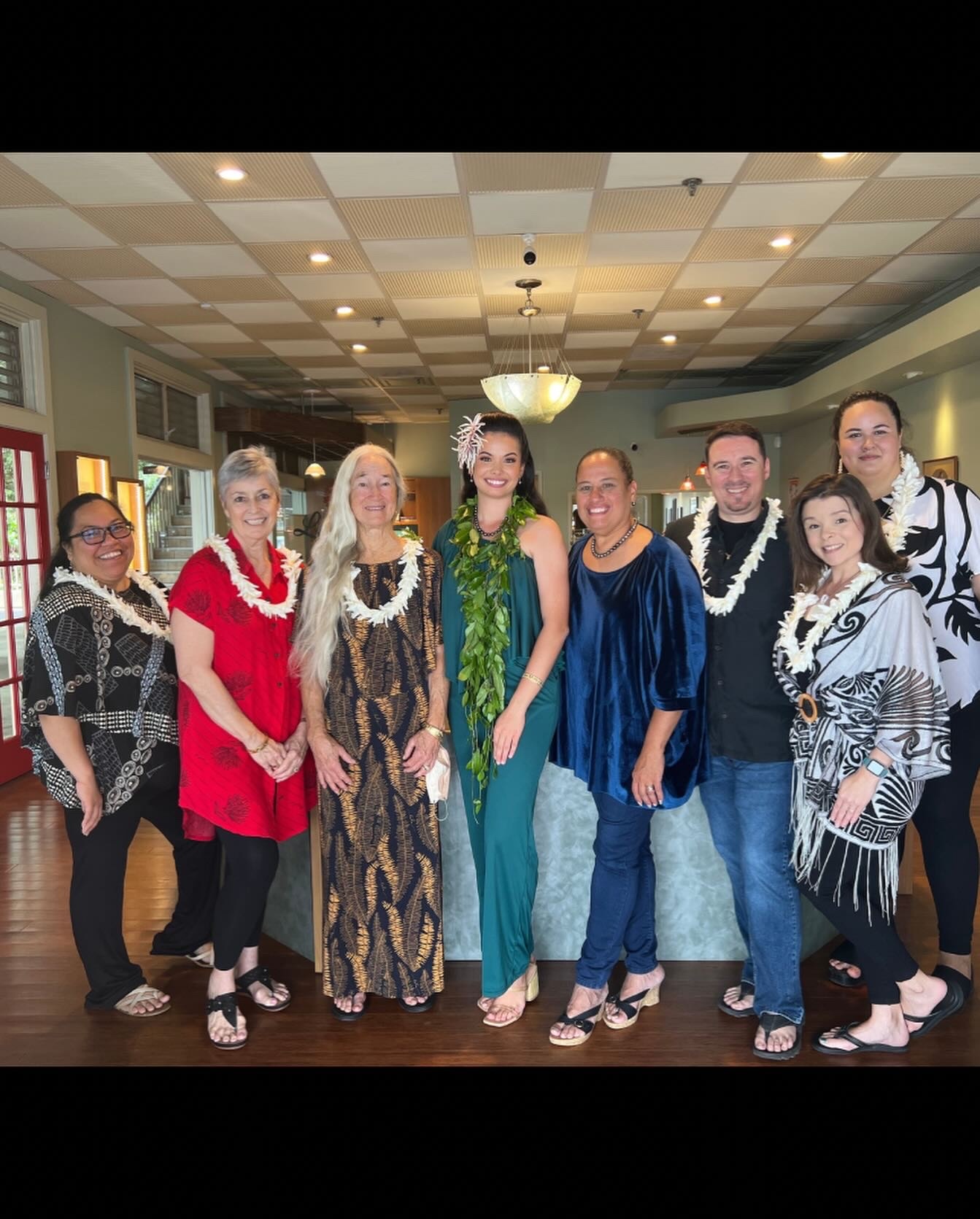 Kauanoe Ewaliko, Patricia Charles, Sharon Gilbert, Agnes Thornas-Brown, Tracie Lopes, Kai & Hailey Stockton, Luana Zablan (Left to Right)
_____________________________________________________________________________
Introducing the exquisite Miss Aloha Hula bracelet design for the year 2023. Agnes had mesmerized the audience with her captivating Merrie Monarch Kahiko performance with a heartfelt tribute to Kaumauliʻi, the esteemed last ruler of Kauaʻi and Niihau, with a graceful hula to the enchanting melody of Pole Lauaʻe O Makana by beloved Hula Master Henry Mo'ikehaokahiki Pā.
With this in mind, the bracelet showcases a splendid depiction of the lei mokihana, a revered plant symbolizing the essence of Kauaʻi, intricately intertwined with the timeless maile lei. This harmonious fusion of two iconic lei varieties embodies the profound connection between Agnes and her ancestral roots. Notably, Agnes's mother hails from the illustrious land of Kauaʻi, further elevating the significance of this design. Another element that is featured are two Ipu hekes on either side of the hand-engraved title of Miss Aloha Hula, representing her kumu, halau, and her life dedication to the perpetuation of hula and Hawaiian culture.