Posted on
By By Luana Zablan of Lehua Jewelers - PC: Hiki Photography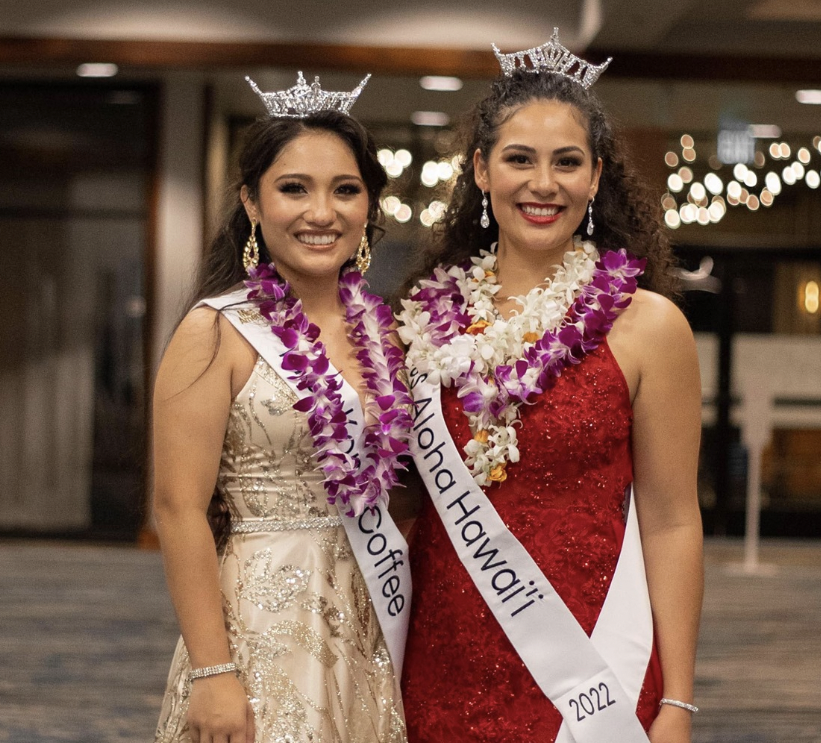 November marks the return of the famed Kona Coffee Festival situated in the town of Kailua Kona - Lehua Jewelers continues to sponsor for the Miss Kona Coffee Competition to award this yearʻs recipients.
Hoʻomaikaʻi to the newly crowned winners!
Introducing, Miss Kona Coffee 2022 Kyndra Nakamoto and Miss Aloha Hawaii 2022 Katiana Amafala-Marquard. As winners, each of them received a Sterling Silver Hawaiian Heirloom bracelet hand engraved with a Kona coffee scroll design, infused with the titles of Miss Kona Coffee and Miss Aloha Hawaii hand-cut in black glass enamel.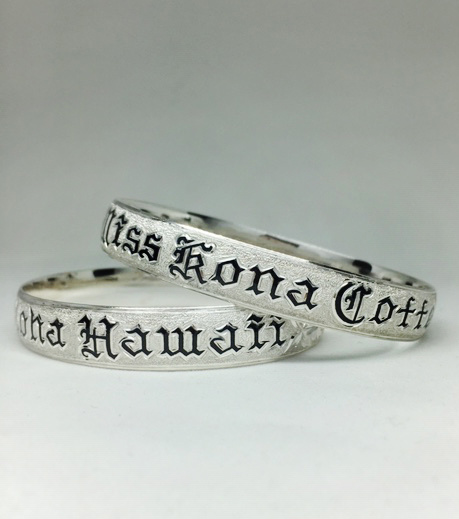 It was such a pleasure to have both Kyndra and Katiana visit Lehua Jewelers in Waimea to receive their special awards from owner Sharon Gilbert.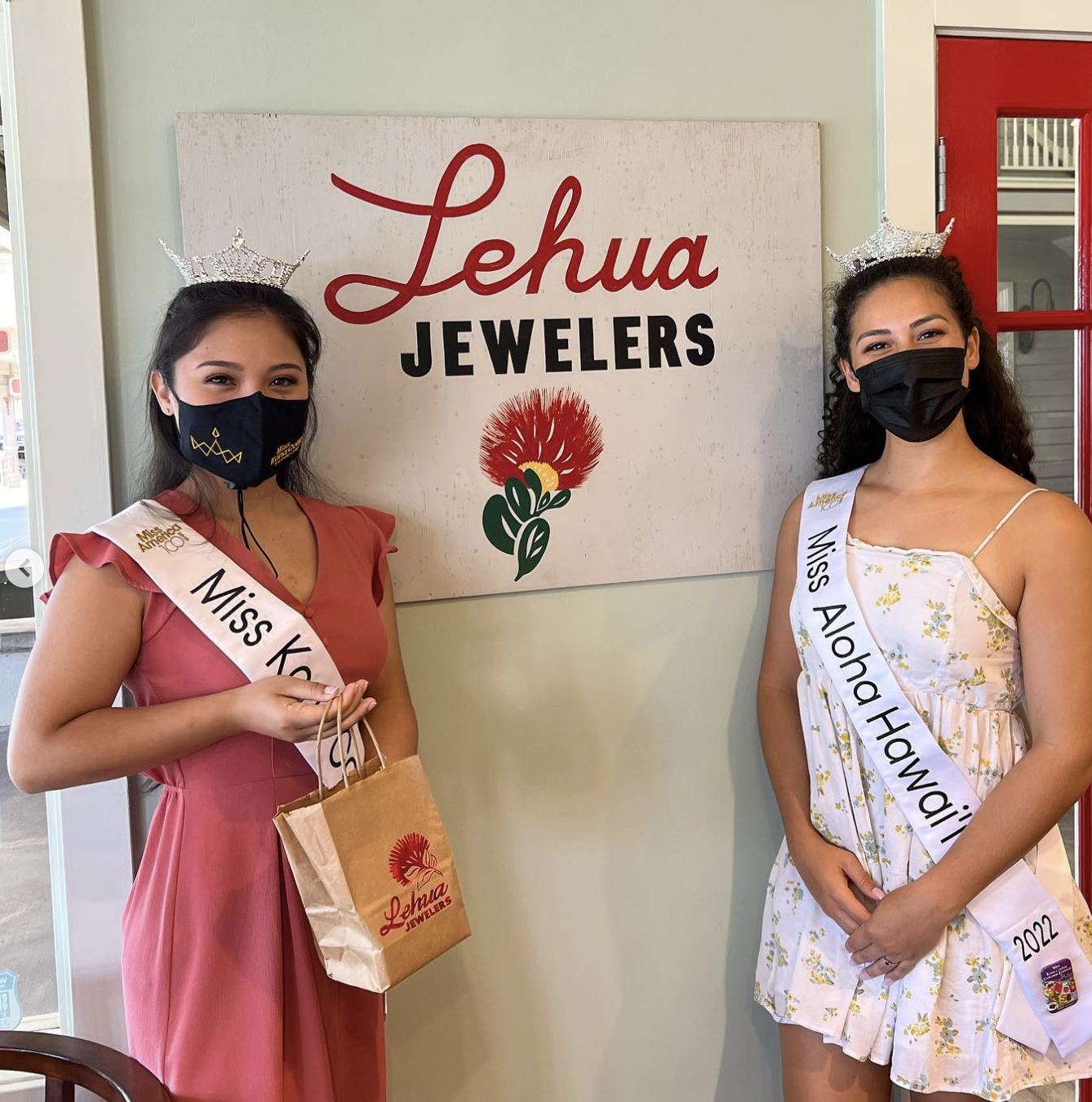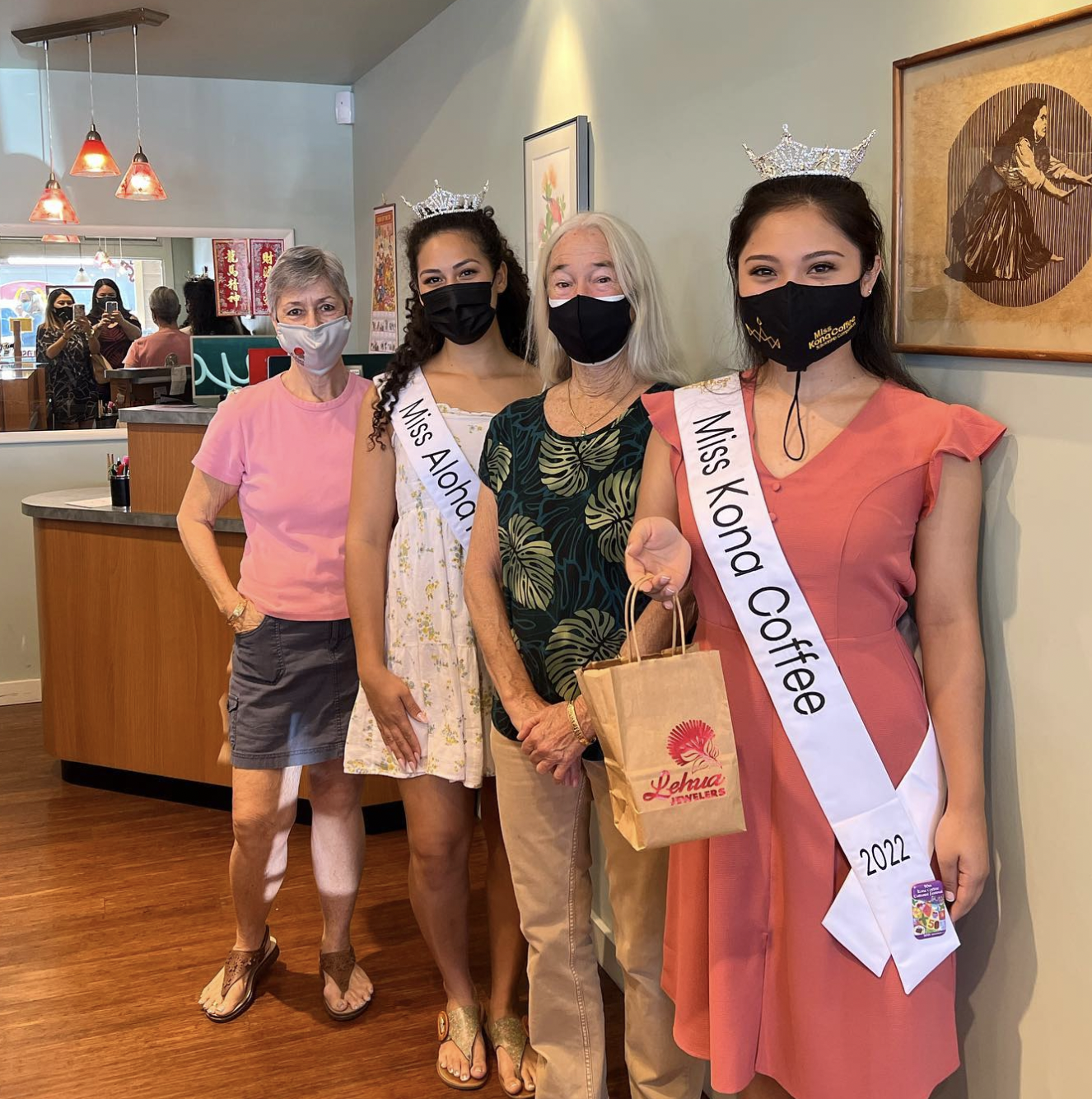 Want Kona Coffee Jewelry? Check out the selection at our store or website