Posted on
By Luana Zablan of Lehua Jewelers - PC: Bruce Omori, Merrie Monarch Festival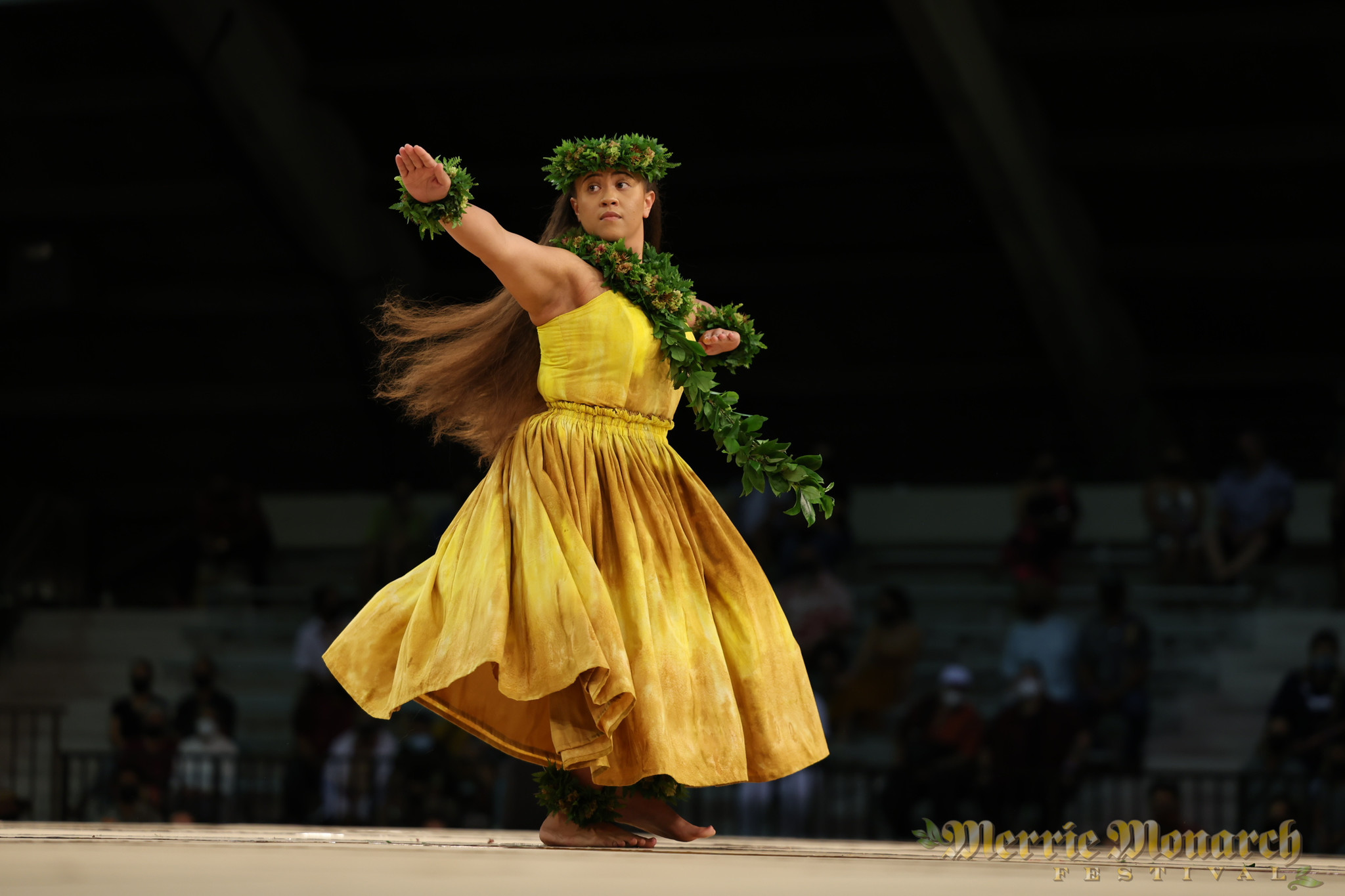 Presenting Pi'ikea Kekīhenelehuawewehiikekau'ōnohi Lopes of Ka Lā 'Ōnohi Mai O Ha'eha'e. Nā Kumu Hula: Tracie & Keawe Lopes
Hulō Piʻikea Kekīhenelehuawewehiikekauʻōnohi Lopes!
Piʻikea earns the coveted title of Miss Aloha Hula 2022. Following in the legacy of her Kumu Hula and mother, Tracie Lopes, Miss Aloha Hula 1994; and Kumu Hula and father Keawe Lopes, a director of Kawaihuelani Center for Hawaiian Language. Piʻikea, who is currently set to earn her Masterʻs in Education and Hawaiʻinuiākea School of Hawaiian Knowledge at UH Mānoa, also won the Office of Hawaiian Affairsʻ ʻŌlelo Hawaiʻi award.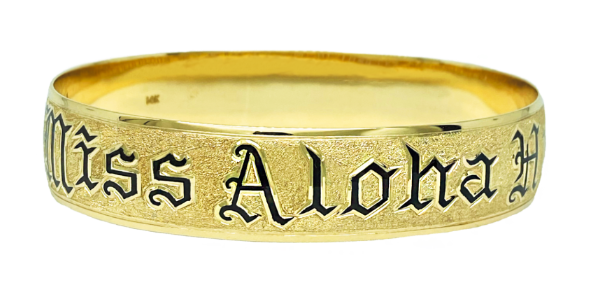 Lehua Jewelers has been a part of the legacy of awarding Miss Aloha Hula winners with a custom-made 14K 15mm hand-engraved Hawaiian Heirloom bracelet for the past nine years. We are all anticipating what this year's Miss Aloha Hula bracelet will look like.
Check out Piʻikeaʻs performances at the Merrie Monarch Festival